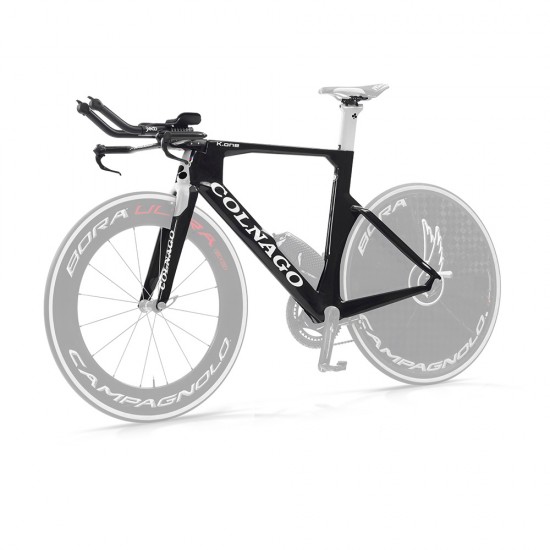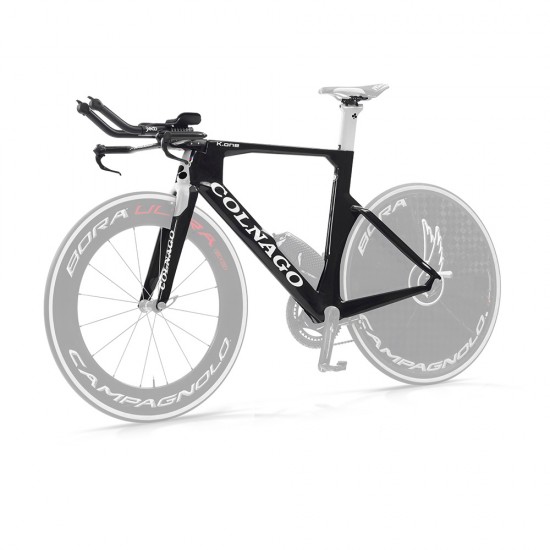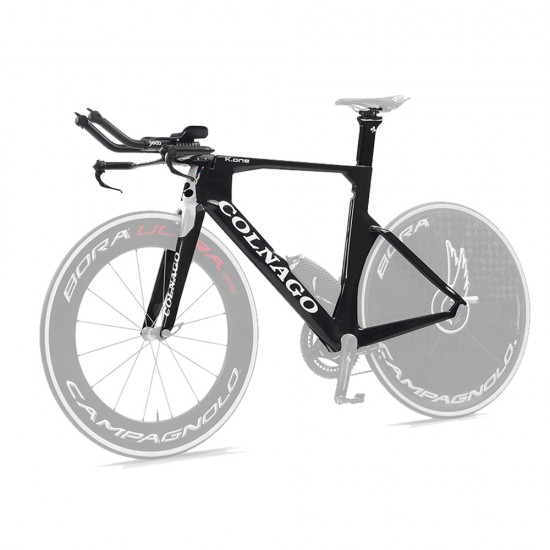 COLNAGO K-ONE TIME TRIAL/TRIATHLON FRAMESET
COLNAGO K-ONE TIME TRIAL/TRIATHLON FRAMESET
A pro frameset capable of matching the performance of the best riders in the world, the Colnago K-One Time Trial and Triathlon Frameset is the bones of a dedicated speed machine.
Push the limits of your performance, by riding a frameset that really excels at speeds above 50km/hr. Benefit from Colnago's extensive research in the wind tunnel, with this highly customisable frameset that is designed to accommodate adjustments to find a wide range of positions for the perfect fit.
The K-One's geometry has been refined to offer greater stability and a better quality ride at high speeds, so you put out maximal efforts without distraction. The bottom bracket shell facilitates the press-fit standard, and this area of the frame has been utilised for better aerodynamic performance while increasing strength and rigidity for better power transfer.
The frame's streamlined profile and look is maintained by the inclusion of a window on the top tube, where an electronic control unit can be stowed. It might be a marginal gain, but a worthy one at that, as it keeps any potentially drag-inducing electronic charging terminals out of the airflow, but still easily accessible.
FRAMESET INCLUDES:
Frame
Fork
Seat post
Headset
Stem
Handlebar
Extensions/risers
Brake callipers front and rear
Front brake fairing
UCI APPROVED
This frameset is approved by the International Cycling Union, and therefore can be used in all races recognized by the UCI.
TECHNICAL SPECIFICATION
Fastest Colnago frameset for cycling at speed above 50 km/hr
Developed in the wind tunnel
Total aerodynamic integration
Precision fit set-up possible with adjustment and customization solutions
Frameset includes Frame / fork / seat post / headset / stem / handlebar / extensions/risers / brake calipers front and rear / front brake fairing
Stock:

In Stock

Model:

1430157

Colnago