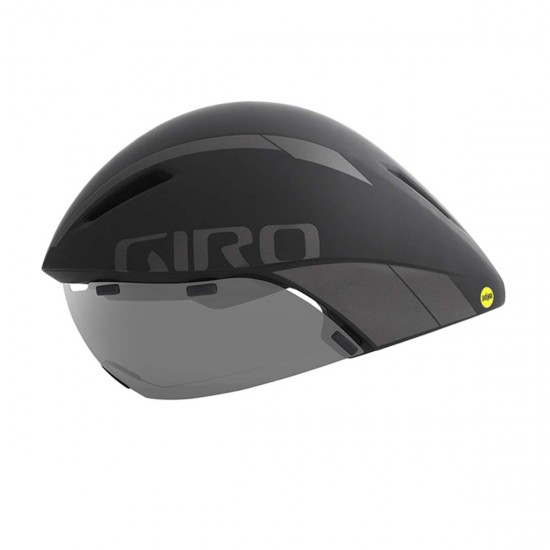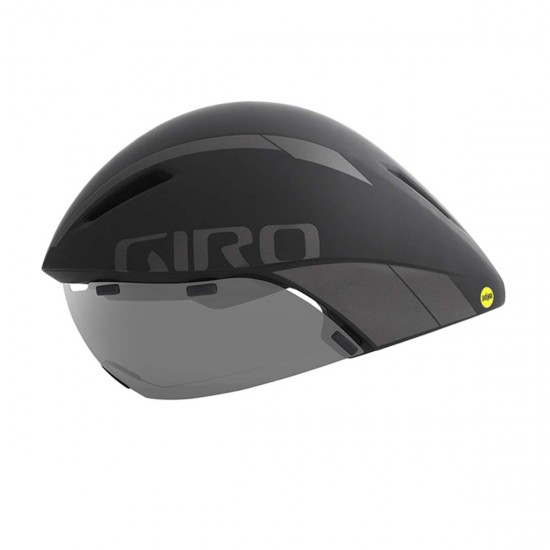 Giro Aerohead Mips Helmet
GIRO AEROHEAD MIPS HELMET
With a drag-reducing design, style and shaping inherited from its leading-edge Ultimate sibling model, this helmet features increased ventilation to keep triathletes and time trialists cool when the heat is on. By utilising an in-mould weight-saving process that fuses a polycarbonate shell to the EPS foam lining, Giro has developed a design set to smash time trial events. With a smooth outer shell that effectively reduces air drag, this incredibly sleek aerodynamic helmet has been built so you can go faster than before, setting record speeds.
Reduced weight and aerodynamics aren't the only design details to take into account when considering this helmet. With increased ventilation comparable to the higher-end model, the Aerohead MIPS TT helmet provides four Wind Tunnel vents that work homogeneously with internal channelling and the vented lens shield to provide a constant flow of cooling air. Proven to boost airflow without affecting aerodynamics, this system provides superior ventilation for when the heat starts to build up.
Equipped with the ZEISS optics shield that magnetically attaches to the helmet, you can be assured of high-speed pursuits with an unblocked field of vision and unrivalled clarity. With great coverage, the wrap-around design of this lens integrates harmoniously with the sleek helmet design to offer a huge aerodynamic advantage. Easy to attach and remove, the ergonomics of this lens allow convenient storage above the helmet when it is not needed.
Securing comfortably to the head with promoted air circulation, the Roc Loc Air fitting system provides a non-constrictive yet secure fit. With a tailored to fit feel, this system features a micro-adjustable dial so you can tweak the settings to perfectly fit your head shape. Promoting airflow alongside the internal channels, this fitting system perches the helmet slightly above the skull, ensuring a constant flow of air passes through the helmet to prevent overheating when you're putting the power down.
Redirecting shock energy for improved protection in rotational impacts, Giro has equipped this helmet with the MIPS protection system, providing cutting-edge safety that meets and exceeds stringent safety standards. Lightweight, comfortable and aerodynamically sleek, this helmet is sure to set you up for record-setting speeds.
• Polycarbonate shell
• Super Fit engineering
• Eyeshield made by ZEISS® Optics
• Magnetic lens anchor attachment
• MIPS technology
• In-mould construction
• Vented shield
• Over-brow ventilation
• Four Wind Tunnel™ vents with internal channelling
Stock:

In Stock

Model:

1430815
Giro