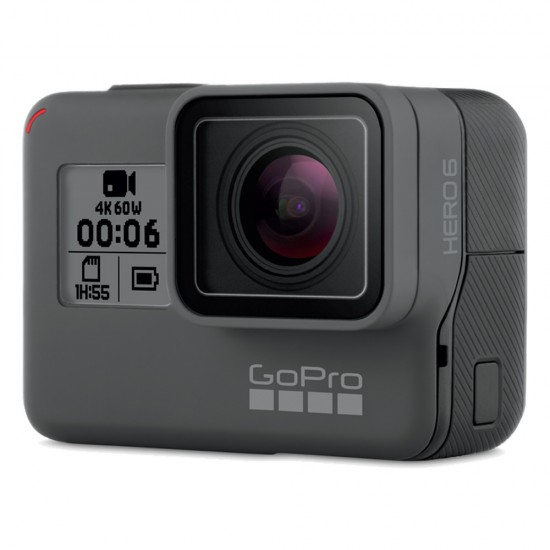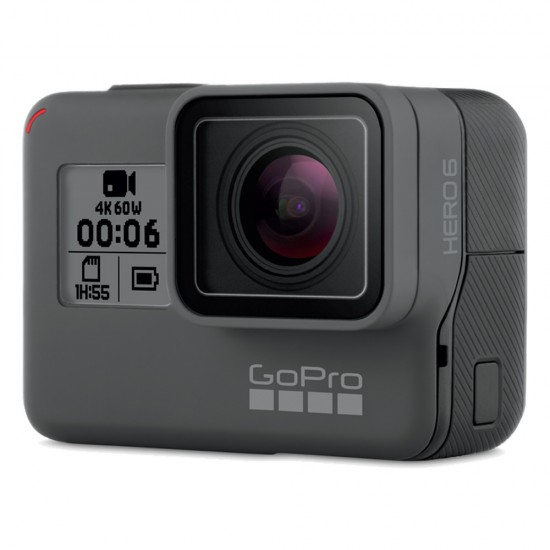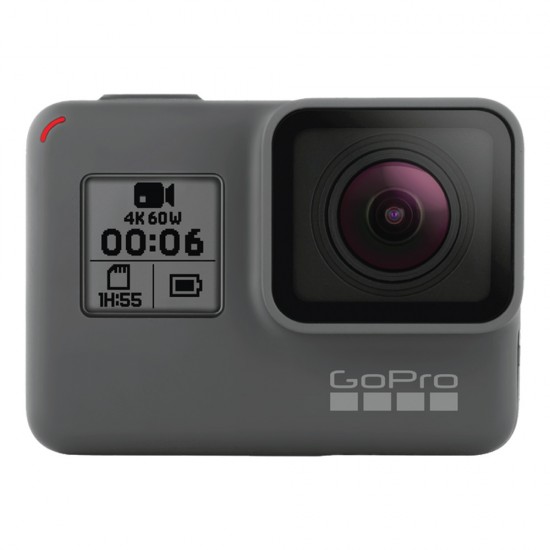 GOPRO HERO 6 BLACK ACTION CAMERA
GOPRO HERO 6 BLACK ACTION CAMERA
With a number of performance updates since the HERO5, the GoPro HERO6 Black Action Camera is the ultimate camera for recording clear, crisp footage in both bright and low light conditions, no matter what your activity or adventure.
With the GoPro and Quik mobile apps installed and connected on your phone, you can transform your footage into QuikStories automatically; the Quik app will edit it into a stunning video for you to relive and share your adventures. You can even manually add stats such as GPS path, speed and elevation gain.
4K60 and 1080p240 video deliver exceptional performance and the new G1 chip combined with advanced video stabilisation ensures the best image quality and smooth footage. 5 GHz Wi-Fi makes for speedy video and photo transfer to your phone.
With rugged construction, waterproof to ten metres, the HERO6 can be taken pretty much anywhere and is extremely durable. Voice commands allow you to start and stop recording, take photos and change modes, among other things, so you can use this camera fully hands-free, allowing you to focus on your activity. A touch display with touch zoom and a simple one-button control makes for ease of use.
INCLUDES
HERO6 Black Action Camera
HERO6 Black frame
Rechargeable battery
USB-C charging cable
Curved adhesive mount
Flat adhesive mount
HIGHLIGHTS
Photo: HDR / raw photos / 12 MP / 30 FPS / burst / time lapse
Video: 4K60 and 1080p240 video
Advanced wind-noise reduction
Advanced video stabilisation
Optimised GP1 processor
Voice commands
FEATURES
QuikStories enabled: HERO6 Black sends footage to your phone where the app transforms it into a stunning edited video, automatically
With 4K60 and 1080p240 video, HERO6 Black delivers twice the performance of HERO5 Black
All new GP1 chip optimised for GoPro capture for vastly improved image quality and smooth, stabilised footage
Battery life: One hour (4K60) / two hours (1080p/30)
Time lapse video/photos: 0.5 / 1 / 2 / 5 / 10 / 30 / 60 second intervals
Looping: Max / 5 / 20 / 60 / 120 minute intervals
Photos: 12 megapixels
Night photos: Auto / 2 / 5 / 10 / 15 / 20 / 30 second exposure times
Featuring 5 GHz Wi-Fi, you can copy photos and videos over to your phone faster
Rugged and waterproof to ten metres
Improved low light video and photos
HERO6 Black captures your GPS path, speed, elevation gain and more. Add your stats to videos in the Quik desktop app
Connectivity: WiFi and Bluetooth
Unlimited Blocks, Tabs or Accordions with any HTML content can be assigned to any individual product or to certain groups of products, like entire categories, brands, products with specific options, attributes, price range, etc. You can indicate any criteria via the advanced product assignment mechanism and only those products matching your criteria will display the modules.
Also, any module can be selectively activated per device (desktop/tablet/phone), customer login status and other criteria. Imagine the possibilities.
Stock:

In Stock

Model:

923576

GoPro