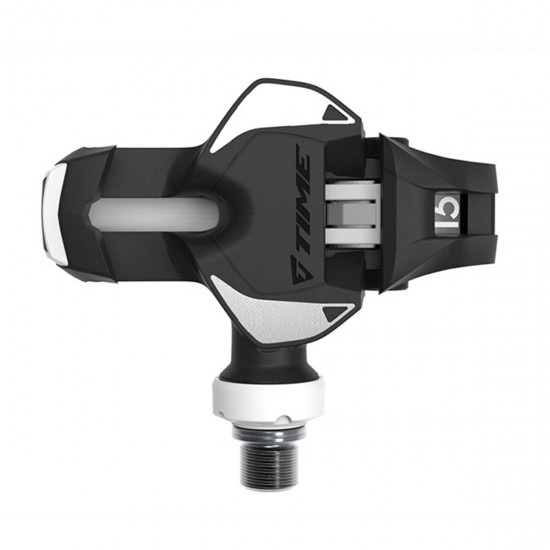 TIME XPRO 15 PEDALS
TIME XPRO 15 PEDALS
Their new Xpro 15 Pedals show how far they've come while still fulfilling the mission Time's founders set for themselves—to make clipless pedals comfortable, efficient, and zero stress on knees. The Xpro 15 is low wide, stable, great at cornering, incredibly light, and with almost no bearing drag. And, not coincidentally at all, improved aerodynamic performance.
It's a busy pedal that is simple to operate. While it looks similar to the Xpresso it replaces, it's very much an improvement. The first and most important improvement is the increased surface area, now out to 7252mm. This makes the pedal more stable, a plus for both comfort and pedaling efficiency. Second, the Iclic spring system, a carbon blade with three tension settings, is both easier to get into, because there's no spring to overcome getting in, and more secure.
The pedal body is still carbon-fiber, the spindle hollow titanium, and the bearings are still from Ceramic Speed for the lowest possible frictional drag. The bottom of the pedal is smooth, for better airflow. It still can be serviced, thanks to the bottom also being secured to the pedal body via two bolts.
The stack height, from the middle of the spindle to the top of the three-bolt Iclic cleat, is 13.5mm. The included cleats still have adjustable Q-factor, five degrees of free float as well as 1.25mm of lateral freedom to either side. And to change the Q-factor, you swap the cleats—right for left and vice versa. They'll fit on any shoe with the three-hole mounting standard in the sole. Cleats and hardware weigh 88g per pair.
Stock:

In Stock

Model:

1430860
SRAM